MW Life Consult is a company specialised in life insurances and financial planning. It represents 100% of our activity!
Our know how, linked to our long experience, enables us to find and offer long term solutions in order to create, manage and transfer your wealth.
To do this, we rely on personal strategies for which we use all possible legal and fiscal deductible solutions with a long term focus.
We apply an individual analysis of your needs and help you to identify and find the best possible solutions, without any engagement from you side.
For small, middle sized and large companies we also look at the benchmark per sector and we compare market prices and practices by asking a minimum of 3 different quotations.
We offer our services not only in the 3 national languages (Dutch, Français and German), but also in English, Spanish and Italian. Our clients are both local and international and we are often appealed when things become more complicated.
Reachable 7 days a week, you will always find sombody who can help. We can welcome you in our office in Brussels, or we can come to you at your best convenience, whether this is during working hours or in the evening. Our motto is flexibility towards our clients.
With an experience of 17 years each, whether you are independent, CEO or private person, we offer the most appropriate solutions.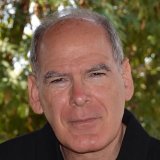 In memoriam of Michael Weinberg
Tim and Michael are very proactif. They think with me en help me to find the right solution. My experience with MW Life Consult was excellent in different companies.They provided me for more than ten years now with innovative and efficient solutions and they react rapidly to my questions and remarks. It was logical that they managed my personal insurance portfolio as well...
MW Life Consult is onze broker sinds 2011 voor zowel onze groeps- ambulante- als hospitalisatieverzekering. De samenwerking met Tim loopt sinds het begin zeer vlot. Hij volgt elk individueel contract voor elk van onze werknemers persoonlijk op en zorgt ervoor dat alles in orde is voor hun. Bij vragen of problemen, staat MW Life Consult steeds ter beschikking om bijkomende informatie te geven en zonodig het probleem op te lossen. Zij zorgen tevens voor jaarlijkse informatiesessies voor onze medewerkers zodat zij steeds de recentste informatie hebben over hun verzekeringspakket. Daarnaast evalueert MW Life Consult onze contracten op regelmatige basis zodat we er zeker van zijn dat onze keuze aangaande leverancier steeds up-to-date is. Dankuwel MW Life Consult voor jullie grote hulp!vinar dapibus leo.
Wellbeing staat bij Bonka Circus hoog op de agenda. Daarom zijn we heel blij met onze partner MW Life Consult. Tim zorgt er steeds voor dat we de beste verzekeringen hebben om zo de toekomst van onze medewerkers zo duurzaam mogelijk te maken. Als er een probleem is blijft hij aan onze zijde staan tot alles uitgeklaard is.